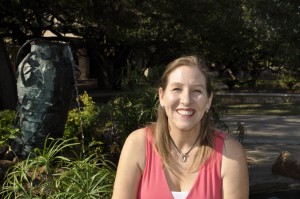 Hi!  My name is Ann Abell Willes, and I own and operate Abell Financial Coaching.  My mission in life is to empower others and build hope through financial coaching.  I have worked with individuals, couples and groups in providing the information and tools needed to have an abundant life.  Being a single woman for most of my life and understanding the financial challenges that are specific to single women, I am passionate about coaching single women of all ages and stages of life.  I want to help them thrive in life whether they are financially secure, financially distressed or somewhere in between.
You may be asking "why financial coaching?"  Well like many folks, I didn't handle my personal finances so well.  I had credit card debt, student loans, car payments, and no plan for the future.  After receiving a Masters degree in Sociology from the University of Houston in 1994, I wanted to move to Austin to be closer family and friends.  Finding work in the field of sociology was difficult.  So after months of looking for a job, I took a temporary job in the field of accounting.  Accounting was something I knew and enjoyed doing, but it was suppose to only be temporary.  I continued to move up the corporate accounting ladder with more pay and more responsibility.  I was great at handling other people and business's finances; but after spending all day working on other's finances, I didn't want to spend the time to work on my own.
In 2002 the dreaded thing happened–I lost my job.  I had loads of debt and no savings or emergency fund.  After a few years of not having a permanent job, I had a difficult time paying on my debt and keeping my creditors happy.  I was blessed with a family that could and was willing to help me so I was able to pay off the credit card debt.  At the end of 2003, I landed an awesome job, and life appeared to be back on track.  Even though I didn't have any more credit card debt, I still had student loans, a car payment and no plan for the future.  In 2007, I took Dave Ramsey's Financial Peace University course at my church.  This course taught me how to dump debt, set up a budget, and plan for the future. After taking this course, I knew there was hope for me as well as others.  In 2009, I went to Tennessee and was certified in Dave Ramsey's Workplace Training because I wanted to help others at my workplace.
After spending more than twenty years in the field of accounting and finance, I felt God calling me to work more directly helping and training people.  Not sure what my new career was going to look like, I stepped out in faith and left my job and accounting career in pursuit of my next journey.  In 2010, I attended and completed *Dave Ramsey's Financial Coach Training and Dan Miller's Coaching with Excellence in Nashville, TN.  With my experience in accounting and finance plus the hands on training from some of the best coaches, I came back to Austin and started Abell Financial Coaching.
I lived in Texas most of my life until just about 4 years ago when I up and moved to Colorado.  I enjoy spending time with my husband being outdoors cycling, mountain biking, hiking, and spending time with friends and family.
I would love to hear about your story.  Email Ann.
*Completion of Dave Ramsey's Financial Coach Training does not create an employment or an agency relationship, or give any Coach the right to speak for or bind Dave Ramsey or his company, the Lampo Group, Inc., nor does it constitute an endorsement or recommendation by Dave Ramsey.